Focus on your work and be more productive
Fogito is the perfect solution for businesses who want to increase efficiency and productivity. Our tools work together to help with all aspects of business operations. Plus, it can be customized to fit your specific needs.
Start with a free plan, no credit card required.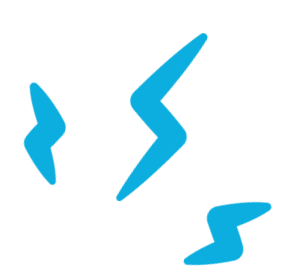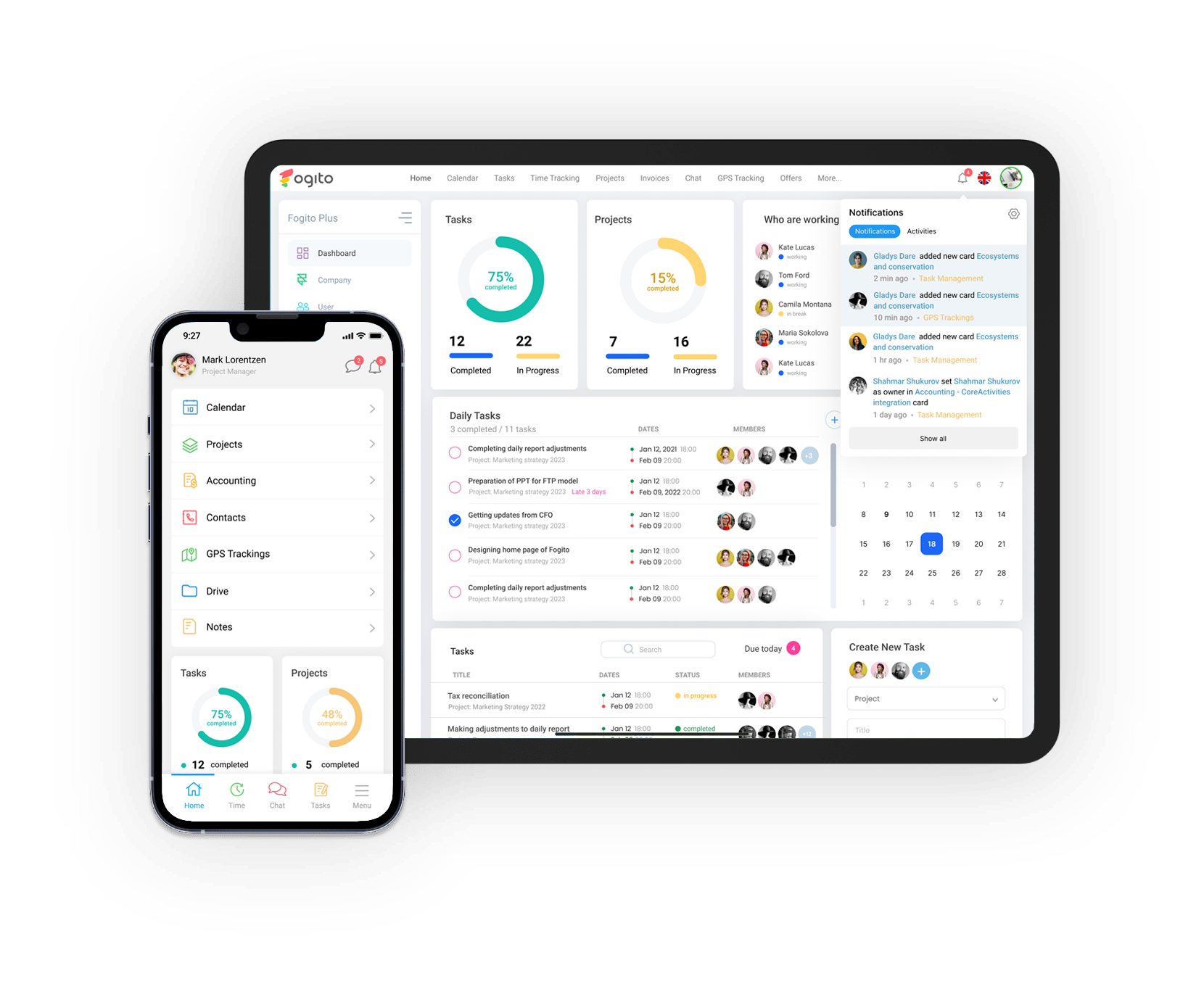 Simple project management
Plan and track your projects down to the smallest detail visually with our flexible tools. Simplify your processes and improve collaboration between the team by dividing your project into small tasks. Create custom phases for each project to simplify your workflow and increase overall project efficiency.​
Task management on steroids
Plan and manage tasks in the company like never before. Fogito gathers all your tasks, employees and all tools together, so you can streamline the workflow in the company.
Create simple or advanced task
Generate tasks automatically by interval
Tasks with value can be converted to an invoice
A small selection of more task management features.
The invoicing feature allows you to create and send professional-looking invoices to customers. It includes features such as integration with payment gateways for online transactions like MobilePay, Stripe, and the ability to track payment status automatically. You can also define your tax rates and create mail templates for payment reminders. With Fogito invoicing you can streamline the billing process and make it easier for your business to get paid.
The offers feature allows your business to create and send customized proposals or quotes to potential customers. It includes the ability to add details about the products or services being offered, as well as pricing and terms of the offer. This feature can streamline the sales process and help your business close deals more efficiently.
The expenses feature allows your business to track and manage your business expenses. It includes the ability to add and categorize expenses, attach receipts and invoices, and set up alerts for upcoming payments. This feature helps your business stay organized and keep track of your financials, ultimately saving time and resources.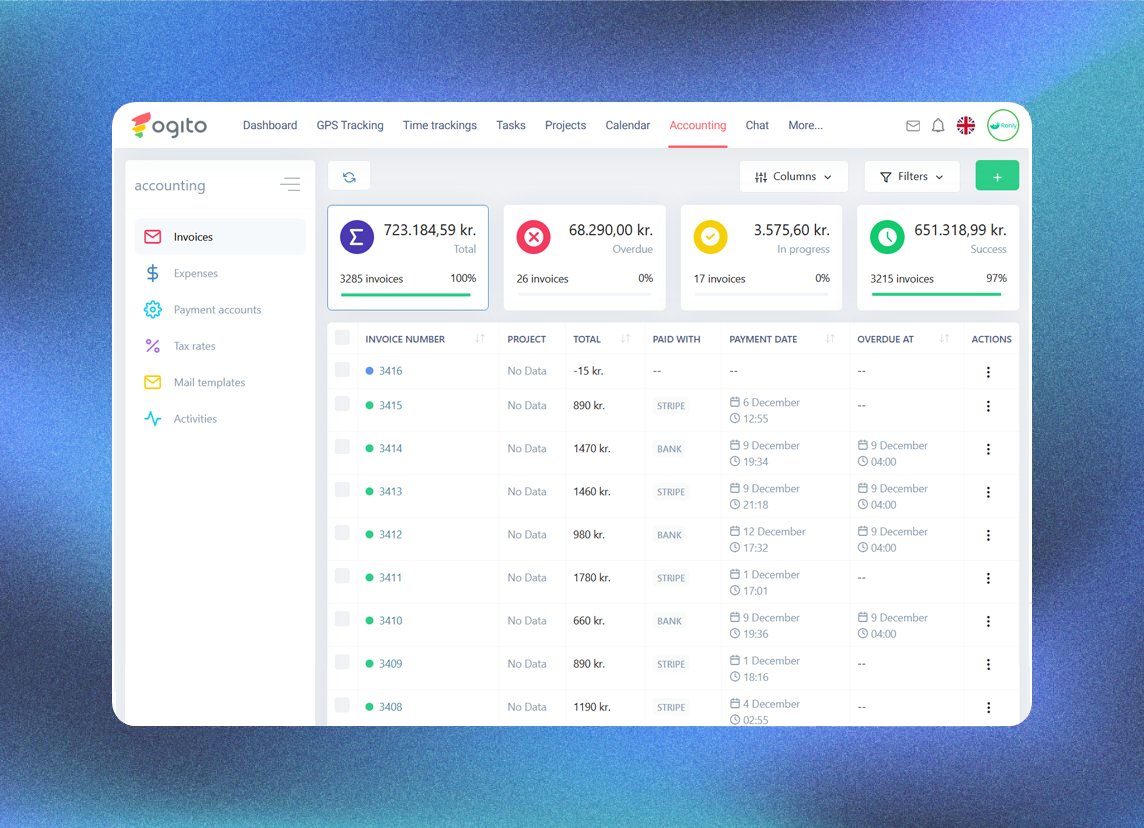 Full insight on your finances 🤩
Manage everything on the go

Convert offers to invoices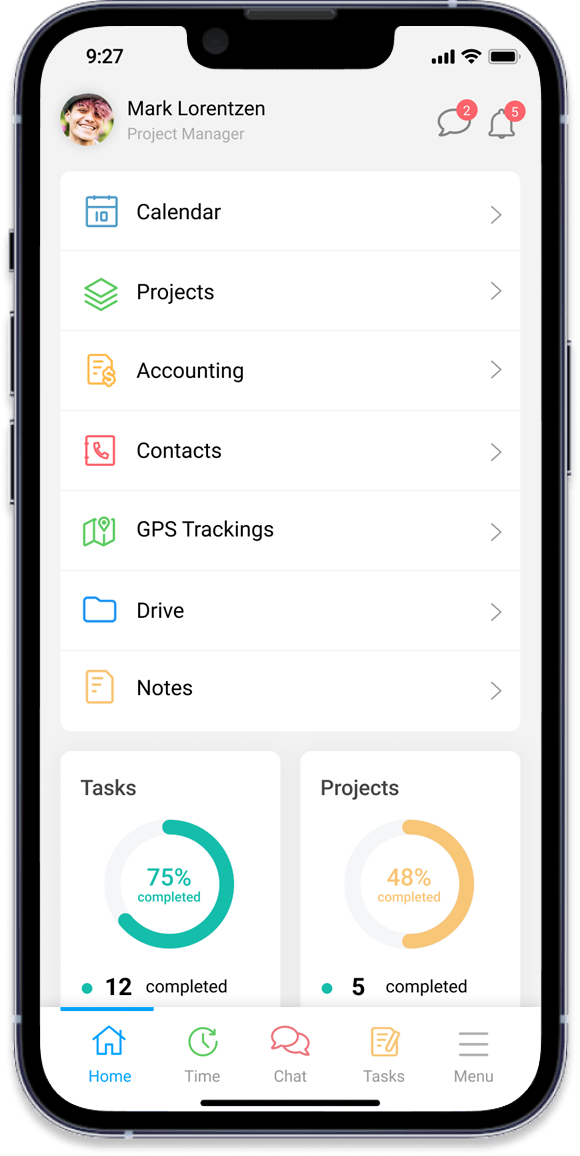 All the tools you need to
manage your business on the go.
Our app for Android and iOS can help you manage your business with features like invoicing, offers, and expenses tracking.

It also includes tools for task management, project collaboration, and customer relationship management. In addition, the app has a chat feature for real-time communication, employee tracking to monitor location and activity, and a work schedule to assign tasks and track attendance.

These features can help you manage your team effectively and ensure that your business runs smoothly, whether you're a small business or a large enterprise and all this while on the go.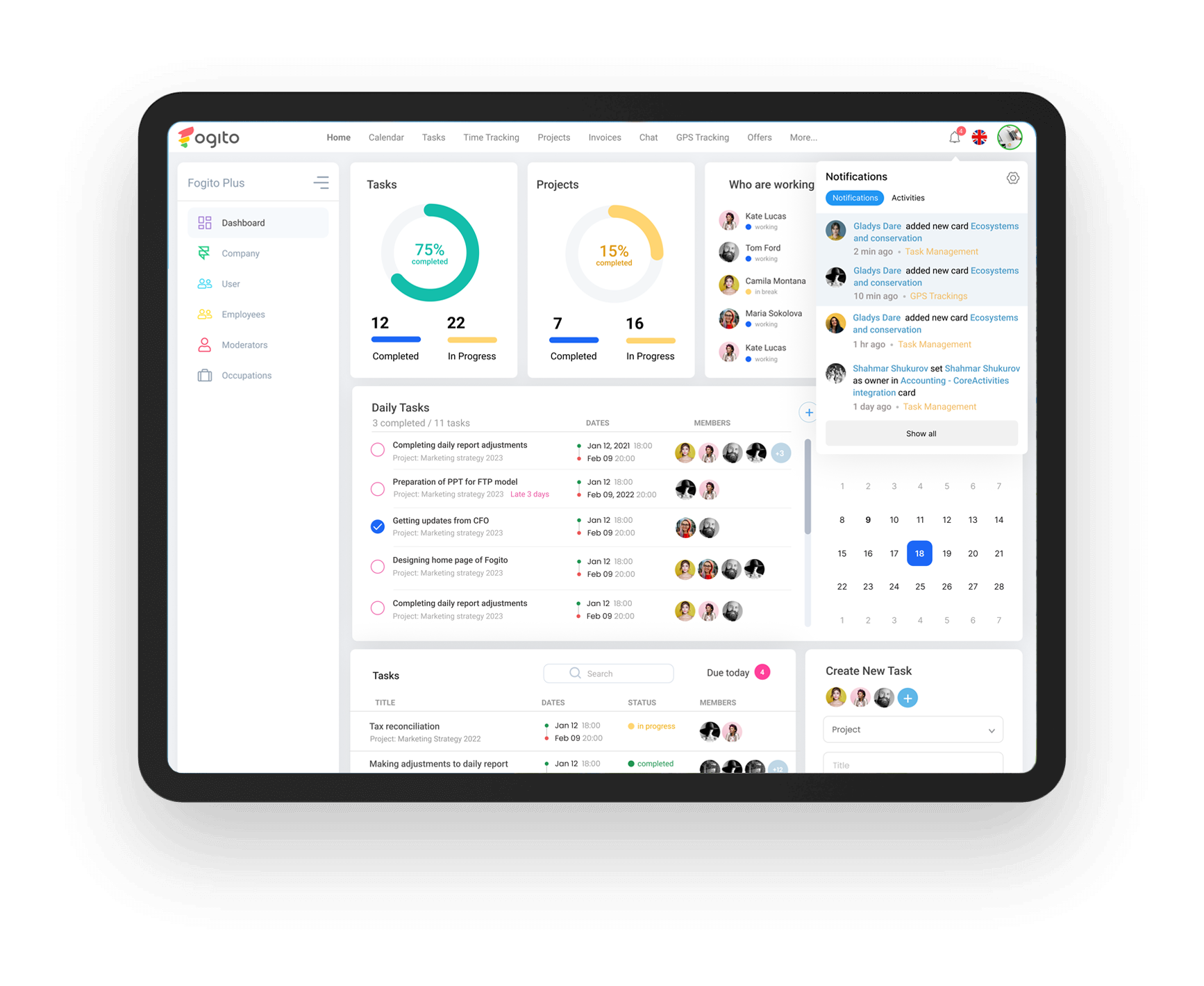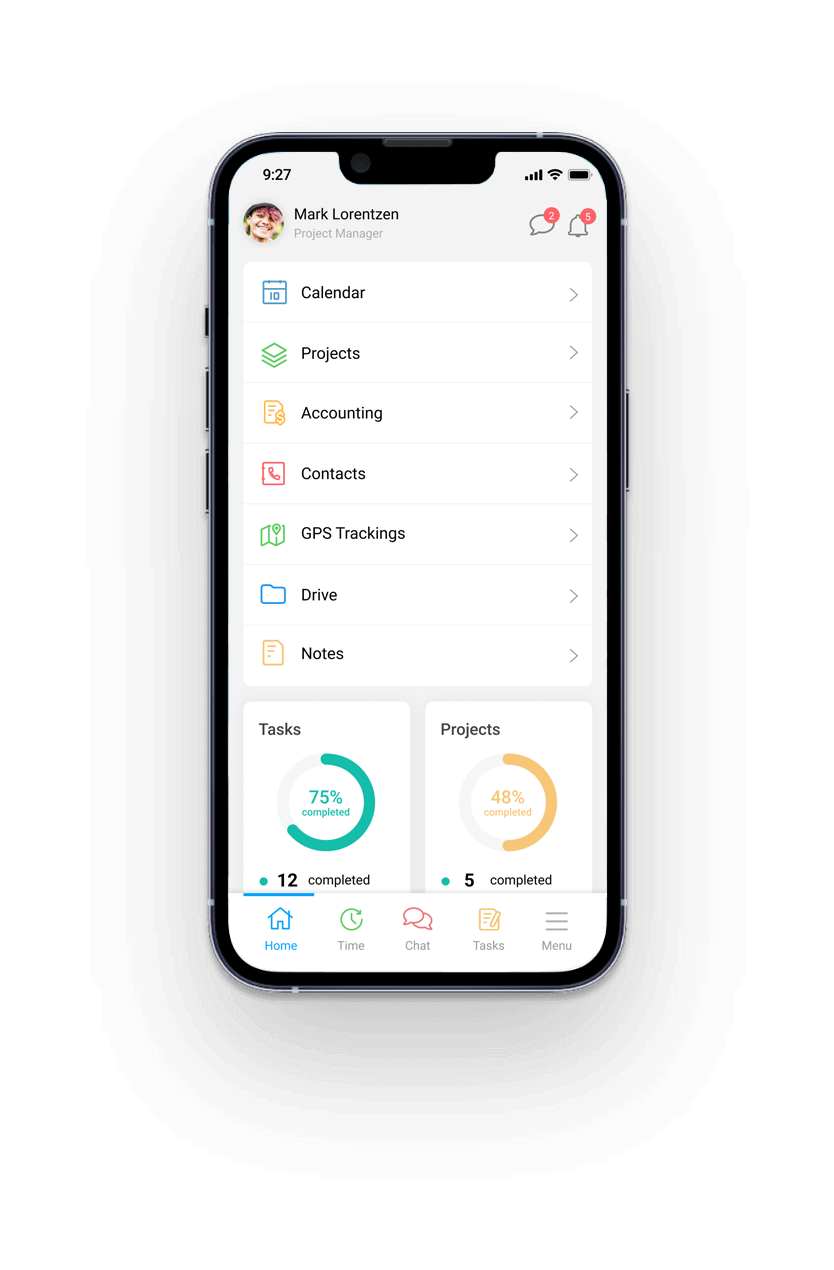 Would you like to learn more about how Fogito can benefit your company? We would be happy to show you a live demo and explain how Fogito can help you manage and grow your business. Simply schedule a demo with us to get started.
Start for free trial Exclusive Support No Fees